Season 3: Episode 7
Premiere Date: May 11, 2014
Sister Julienne calms an anxious new mother who has put her baby in grave danger. Jenny returns from the Mother House restored and is seconded to The London. Impressed at first with the facilities and efficiency, she soon begins to see cracks in the establishment, especially when her patient suffers complications and she's stopped from looking after her. Chummy is upset to learn that her mother has walked out on her father, leaving Lady Browne penniless. As Dr. Turner and Shelagh continue the adoption process, they uncover a devastating secret. Trixie struggles to hide her disappointment when Tom cancels a date.
Call the Midwife
Behind the Scenes | The Difficult Scenes to Film
Aired: 2014-05-19 00:00:00
2:00
Find out what the most difficult scenes to shoot, according to the cast members.
Season 3 | Episode 7
/ videos
Photos from Episode 7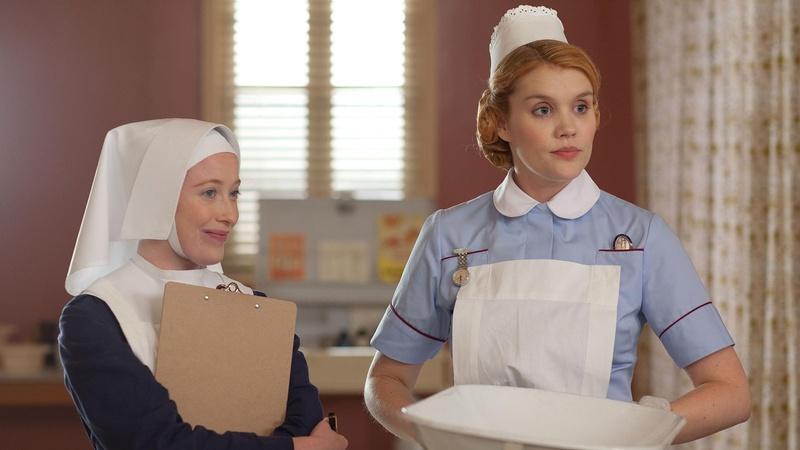 Trixie is disappointed by Tom, Shelagh weighs adoption and Patsy struggles on the job.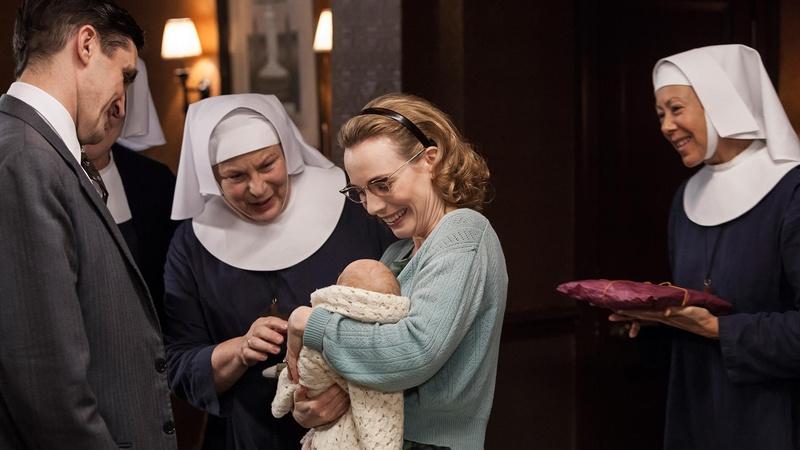 Chummy prepares to care for her mother and Shelagh enters the choir into competition.